All Summer long, Cabana Club in the heart of Hollywood, is the place to chill on a Sunday Afternoon.
Sexy people, barely any clothes, DJ's pumpin some nice house music and a little pool to cool yourself off
Why spent a Sunday anyplace else?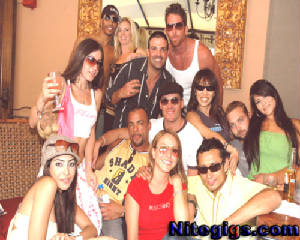 Got To Love Group-Pictures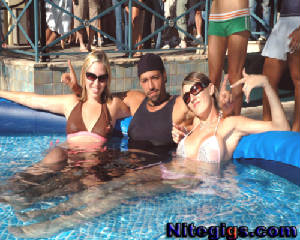 Cool People Chillen In The Pond, Aehm, Pool That Is!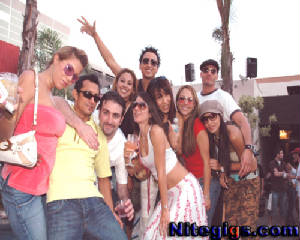 Later In The Afternoon(Thanks To A Lot Of Drinks) The Group-Pics Are Getting More Animated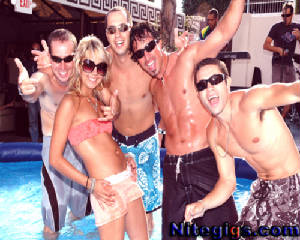 Who Needs Clothes Anyway, It's 90 Degrees And We Are Outside!


Come On! Strike A Pose!



DJ Scribble Doing His Thing



Hmmm, Seems Like They Like The Photographer ;-)



Big Muscle - Tiny Girl....



What Would Be A Cabana Club Without The Cabanas?



Chillin, Poolside!